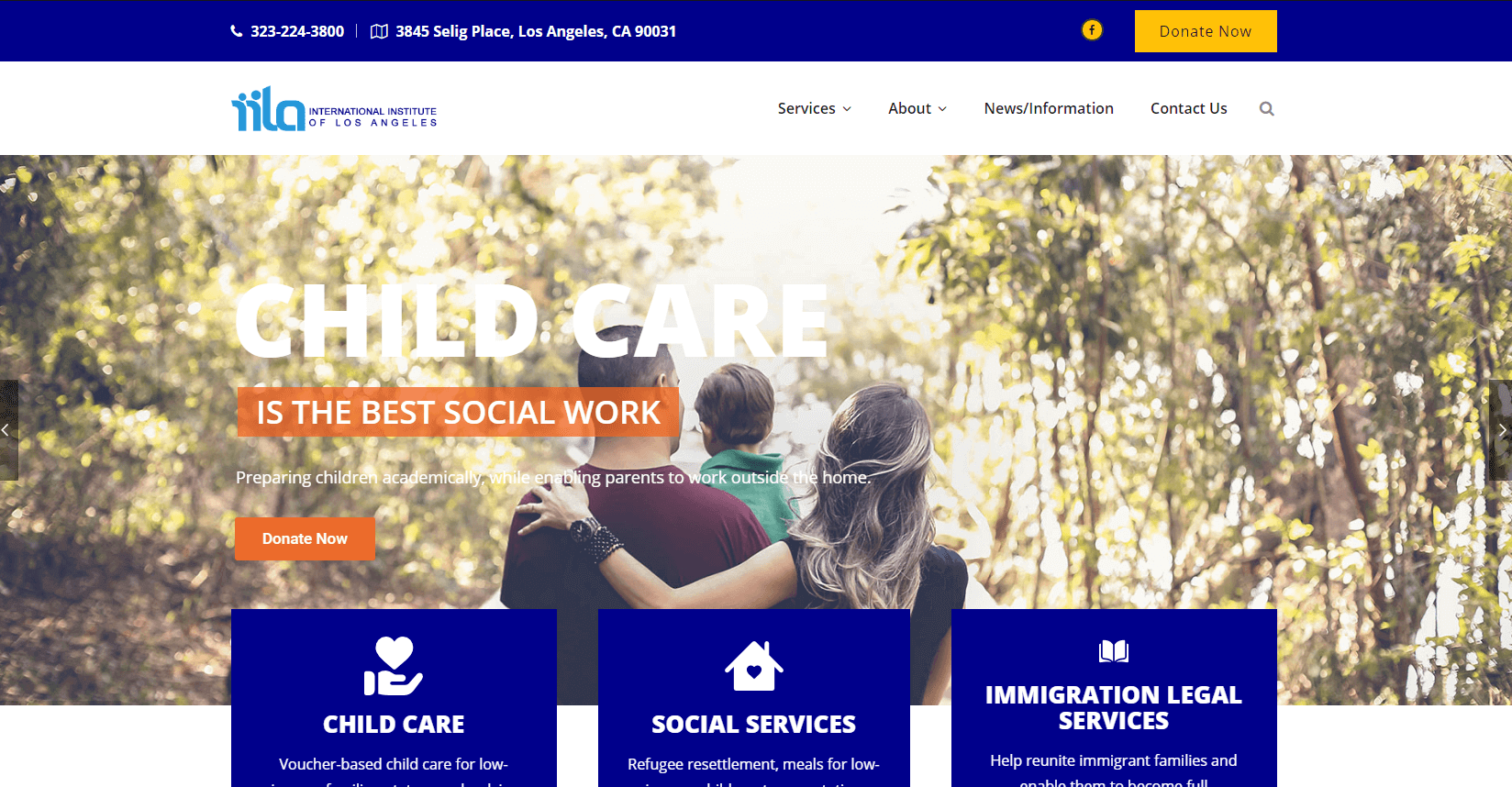 International Institute of Los Angeles
Founded in 1914, as a branch of the YWCA (Young Women's Christian Association), the International Institute of Los Angeles aimed to help immigrant women adapt to life in the United States. The Institute offered a place for immigrants to gather for special events and holidays in the courtyard (pictured here in 1932) to foster greater cross-cultural understanding.
For over a century IILA has offered a wide range of services to assist limited-English proficient and low-income individuals achieve self-sufficiency. In the 1960s, offerings were expanded to include a wide array of legal assistance, resettlement of refugees and asylum applicants, survivors of human trafficking, and free or low-cost child care and transportation.